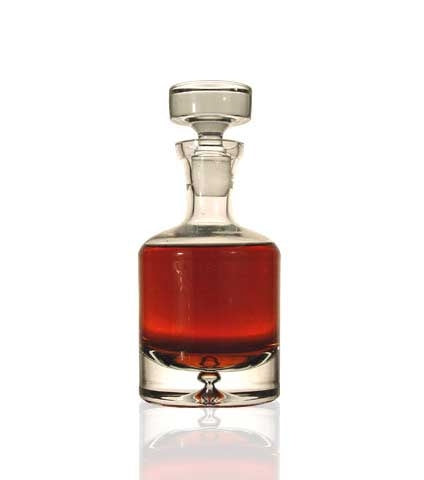 Taylor Spirits Decanter
Handcrafted by the most dedicated European craftsmen, the Ravenscroft Taylor Decanter is produced from ancient mineral deposits free of impurities and adorned with a mouth-blown bubble design at its base, representing the skilled art of glassblowing. This Decanter has a flared spout to prevent spillage. Only a few glassblowers are skilled enough to add this mouth-blown bubble decoration.
Handmade. Lead-free. Hand wash only. Made in Europe.
 Height: 10.5" , Width: 5"
Capacity: 35 ounces