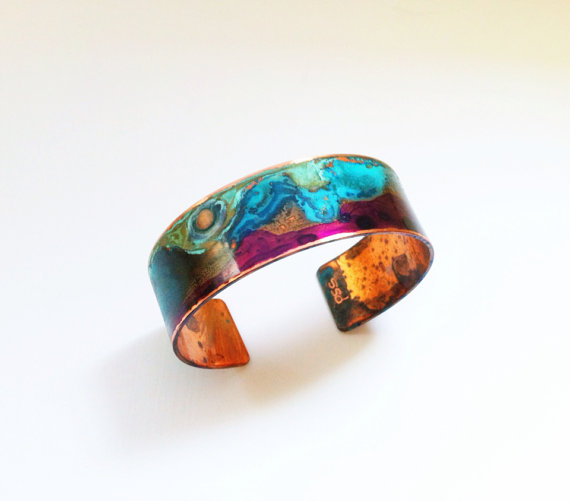 Purple & Mix Verdigris Cuff .75"
Small size: .75" Wide
Mixed verdigris with purple painted detail.
Original design and color combinations created exclusively by SSD jewelry. Made with patina recipes and techniques to achieve beautiful and unique patina colors. Each Patina Cuff is an original so please be aware that color designs and shades will vary.
Each piece is sealed with a lacquer to preserve it's color. Please do not wear in the water or spray perfumes on patina pieces as these elements may harm the finish on the jewelry.