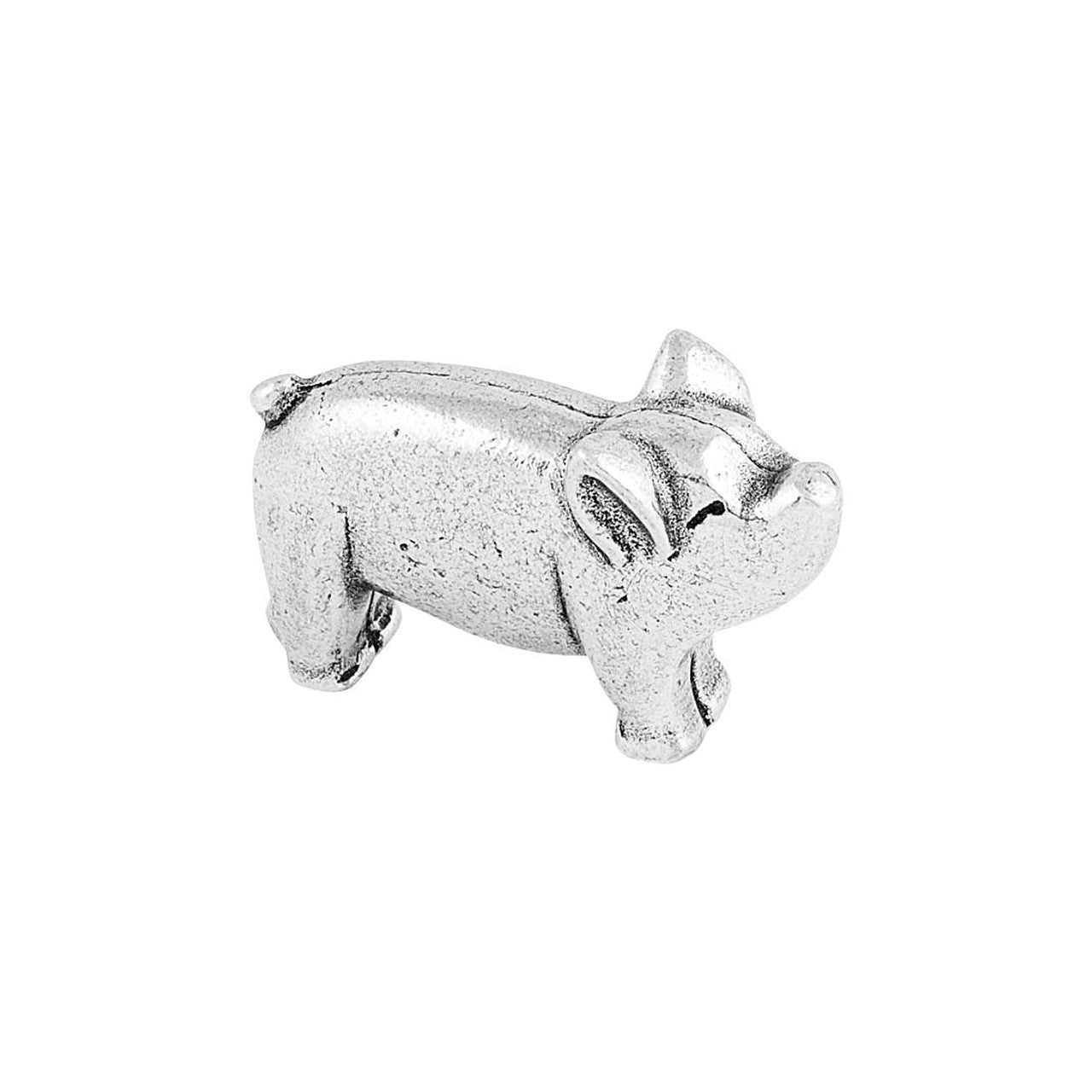 Pig Netsuke
Modeled after a traditional netsuke, a small Japanese figurine, this pig netsuke is irresistibly adorable. A perfect small token and gift, collectible, or desk accessory for anyone. Use it for board game nights, as desk decor, game pieces, or anything else you can think of!
The pig is a symbol of virility, strength, and fertility in ancient Chinese cultures. The boar is among the animals considered a symbol of sincerity, honesty, and determination.
This pig is handcrafted in a Middlebury workshop from solid pewter.
Because each netsuke is made by hand, all dimensions are approximate. Subtle variations are natural.
Measures 3/4 inches tall, 1 inches long, and 1/2 inches wide