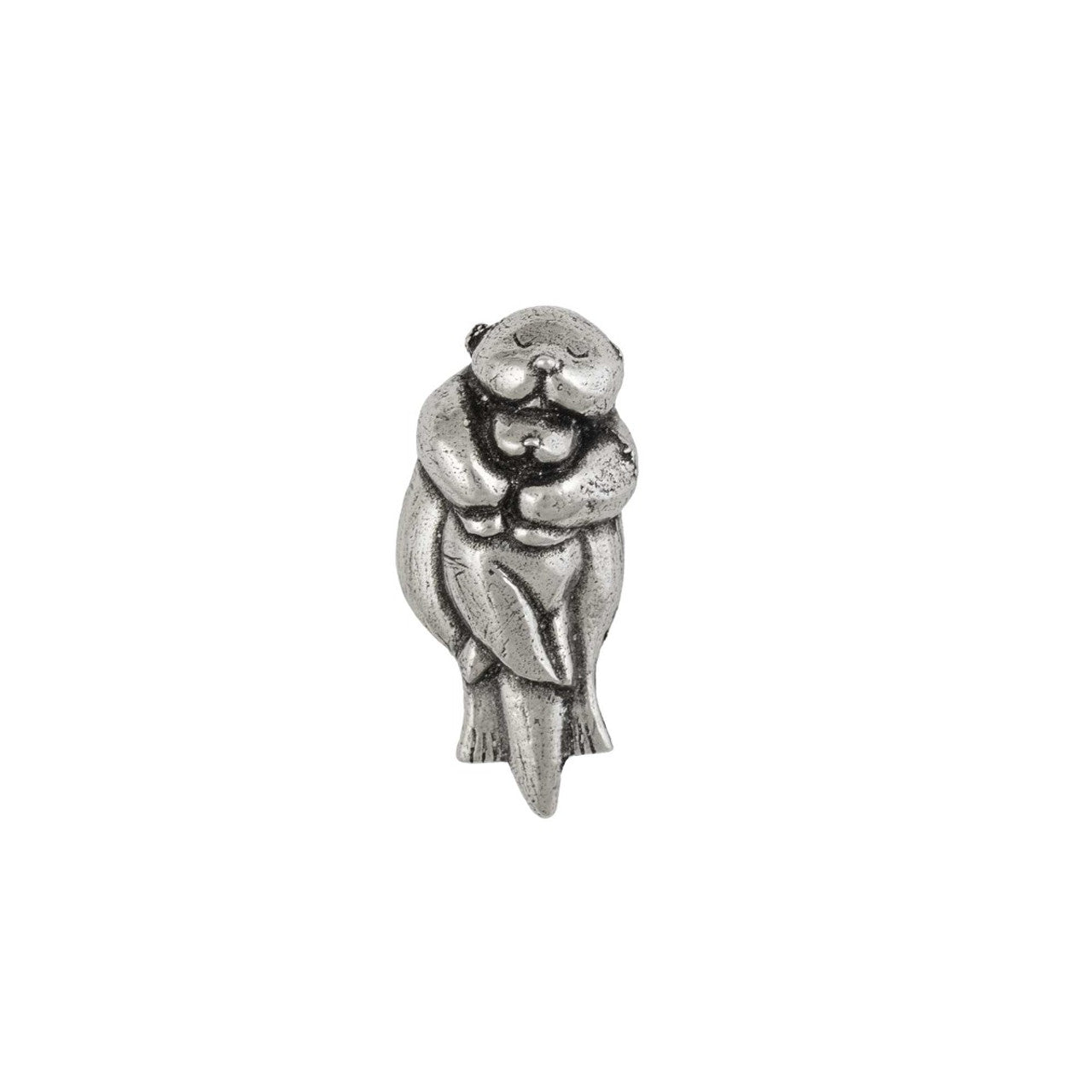 OTTER AND BABY NETSUKE
This adorable otter & baby pair is perfect to use as a game piece, a shelf adornment, or a surprise for a friend or a child, netsukes make for fun gifts and collectibles.
What exactly is a netsuke? It's a small figurine, usually an animal, that's affixed to the sash of a Japanese kimono. 
Because each netsuke is made by hand, all dimensions are approximate. Subtle variations are natural.
The otter & baby netsuke measure 1 1/4 inches long and 1/2 inches wide