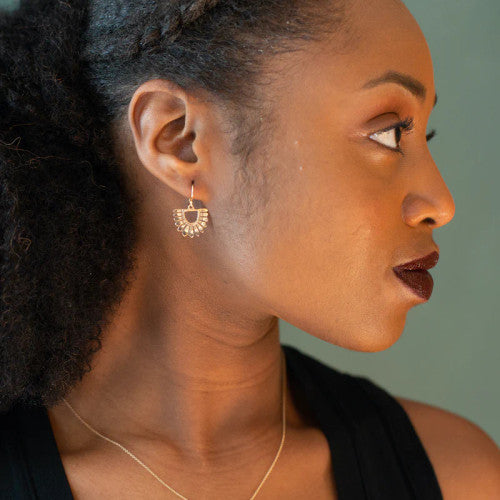 Osa Brass Earrings
The Osa Earrings evoke the ornamentation of the ancients, with an entirely timeless appeal.  The radiating fan shape hangs in perfect balance from a delicate ear wire. Made from brass in a soft polished finish. 

- Gold fill ear wires a
- Earrings measure approx. 5/8" wide x 5/8" - total drop 1"

Designed and handmade by Carolyn Keys in Pennsylvania, USA