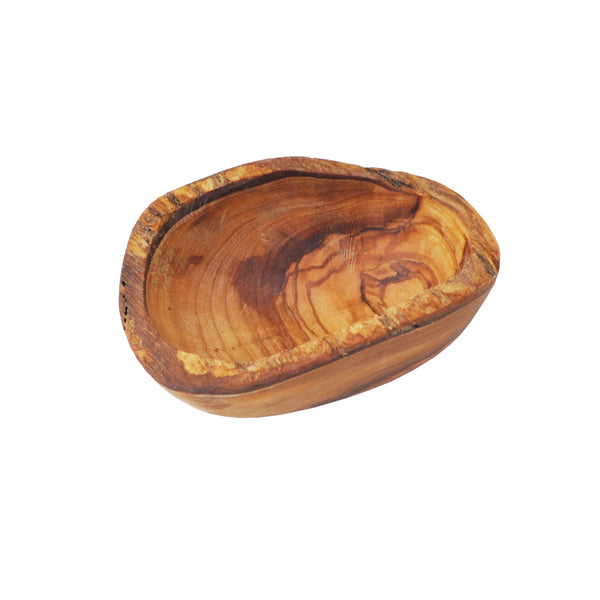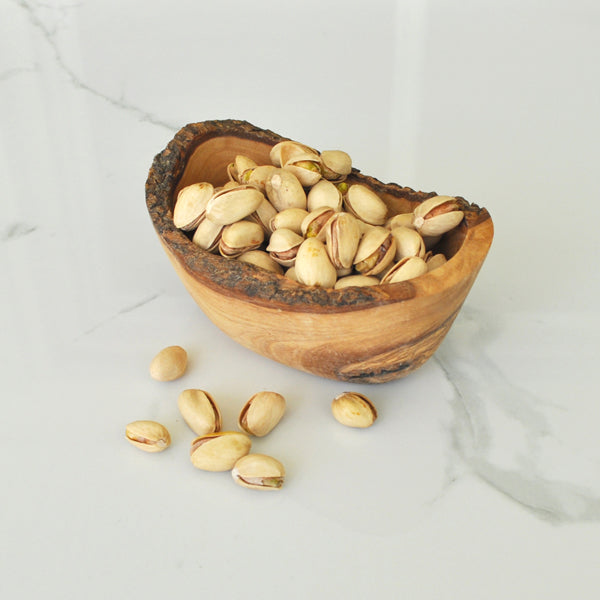 Olivewood Rustic Dipping Bowl
This gorgeous olive wood dipping bowl is rustic in style. Each one is unique due to the handcrafted nature. Some bark and live edges on this bowl make it a beautiful little bowl, perfect for dipping oils and vinegars, or use as a pinch pot for salt or pepper.
These bowls measure 4-5″ in length, 2-3″ wide and 1-1.5″ deep on average.
This natural olive wood bowl makes a great gift.