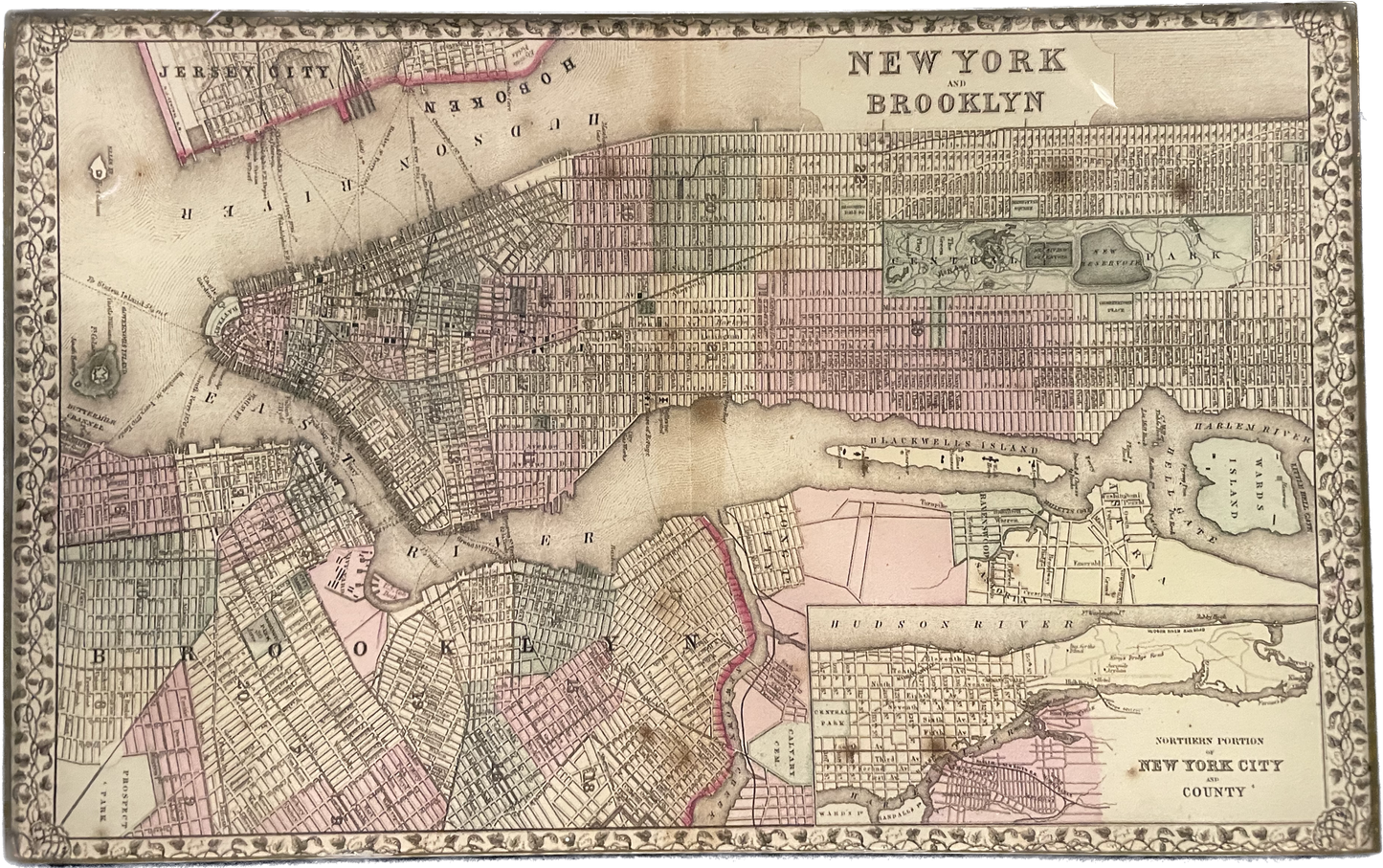 NY & Brooklyn with Border Decoupage Tray 5" x 8"
5"x 8"  Handmade decoupage tray with the image of a NYC and Brooklyn map.  Reproduction prints are lovingly placed under glass, making a wonderful keepsake tray that you could display on your wall, drop your keys into, or give as a thoughtful gift.
Handmade in the USA.