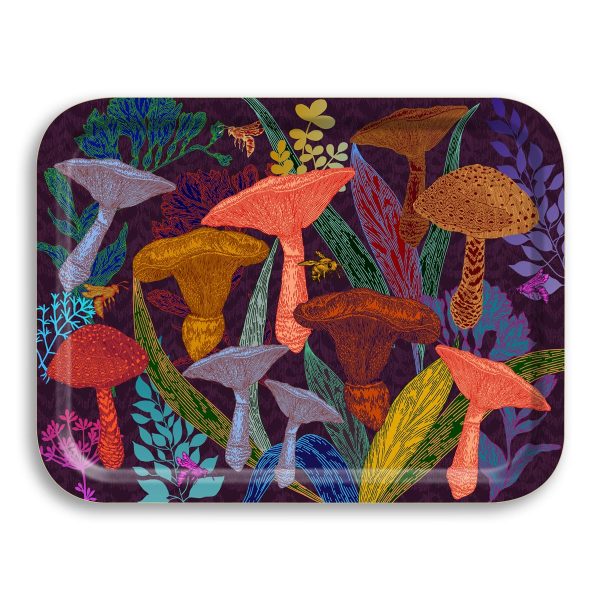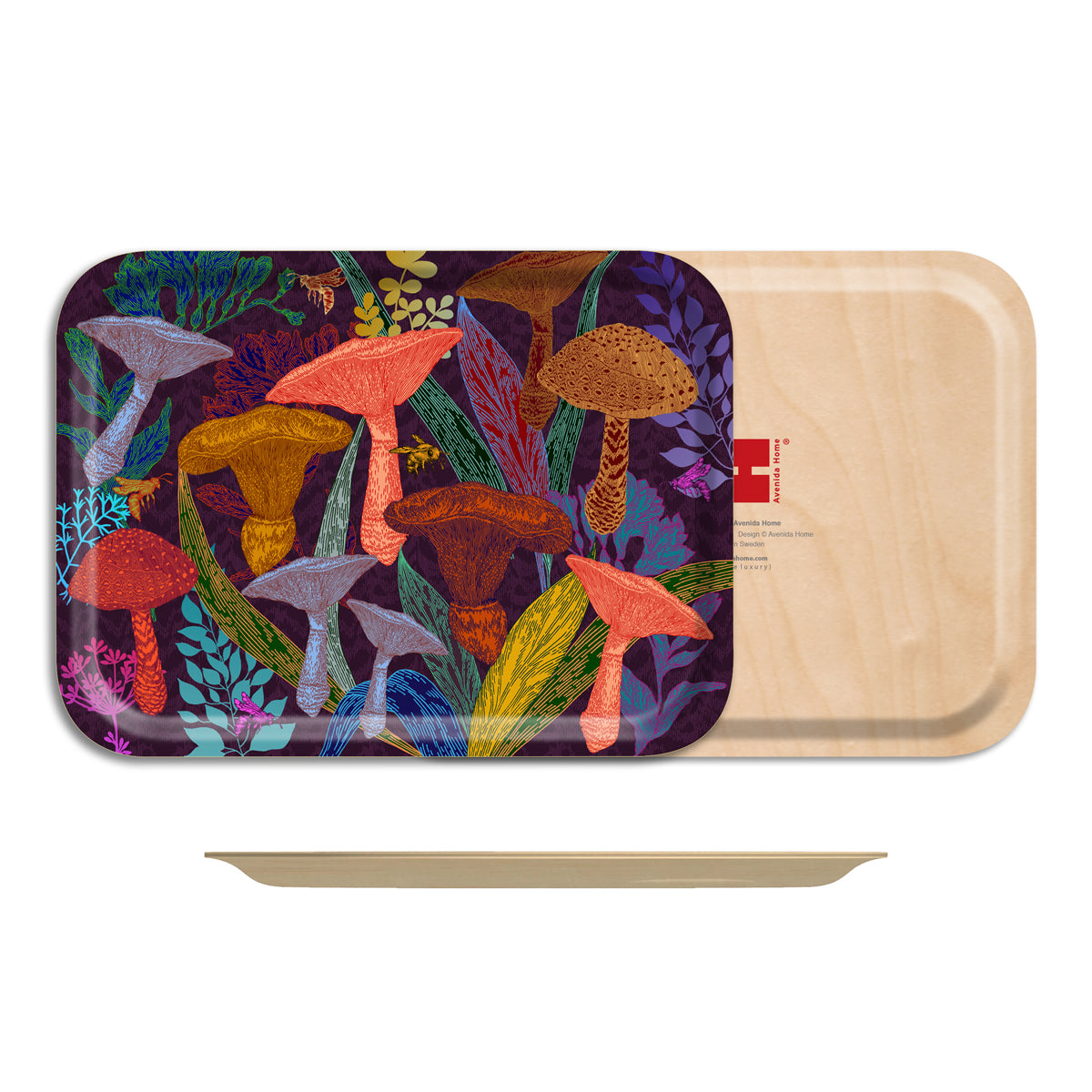 Kinoko Birch Wood Tray
14" x 11"
Birch Veneer with a durable high-quality melamine coating for stain-resistance
Natural Birch wood finish on the back
Safe to use with food
Hand wash and dishwasher safe on a gentle cycle
Handmade in Sweden
Care Notice: Can be cleaned under running water but please do not submerge in water
With its surreal charm and striking textural illustrations, this birch wood decorative tray comes alive in earthy browns, hot pinks, autumnal orange and yellows. Sculptural shapes of fabulous fungi and forest ferns make this a unique and curious item. Calming earth colours, that glow like magic in the deep purple forest background, make this the perfect curiosity.