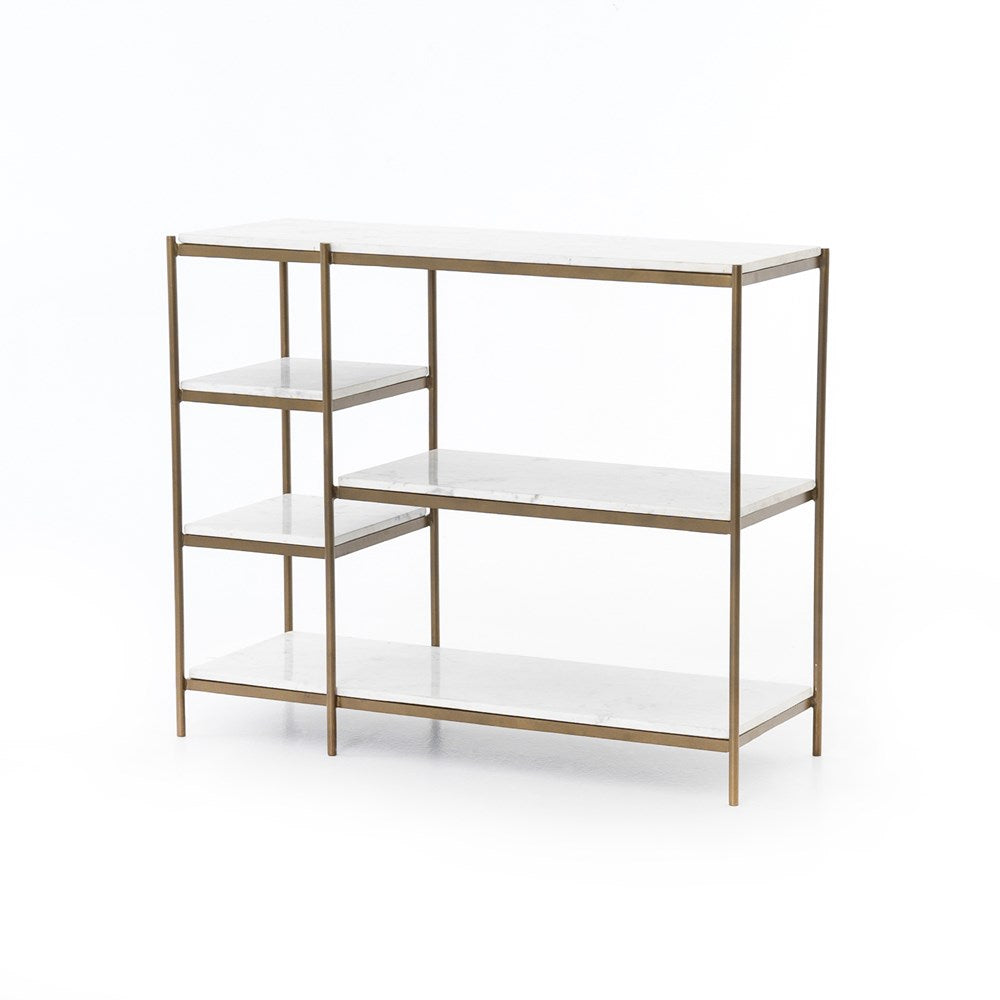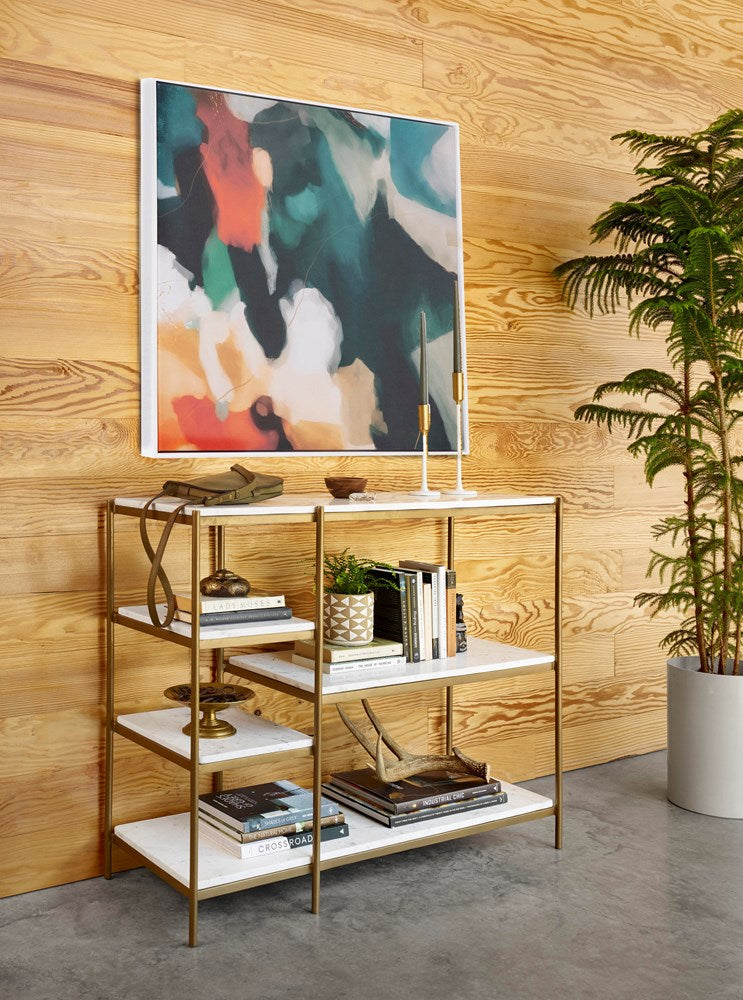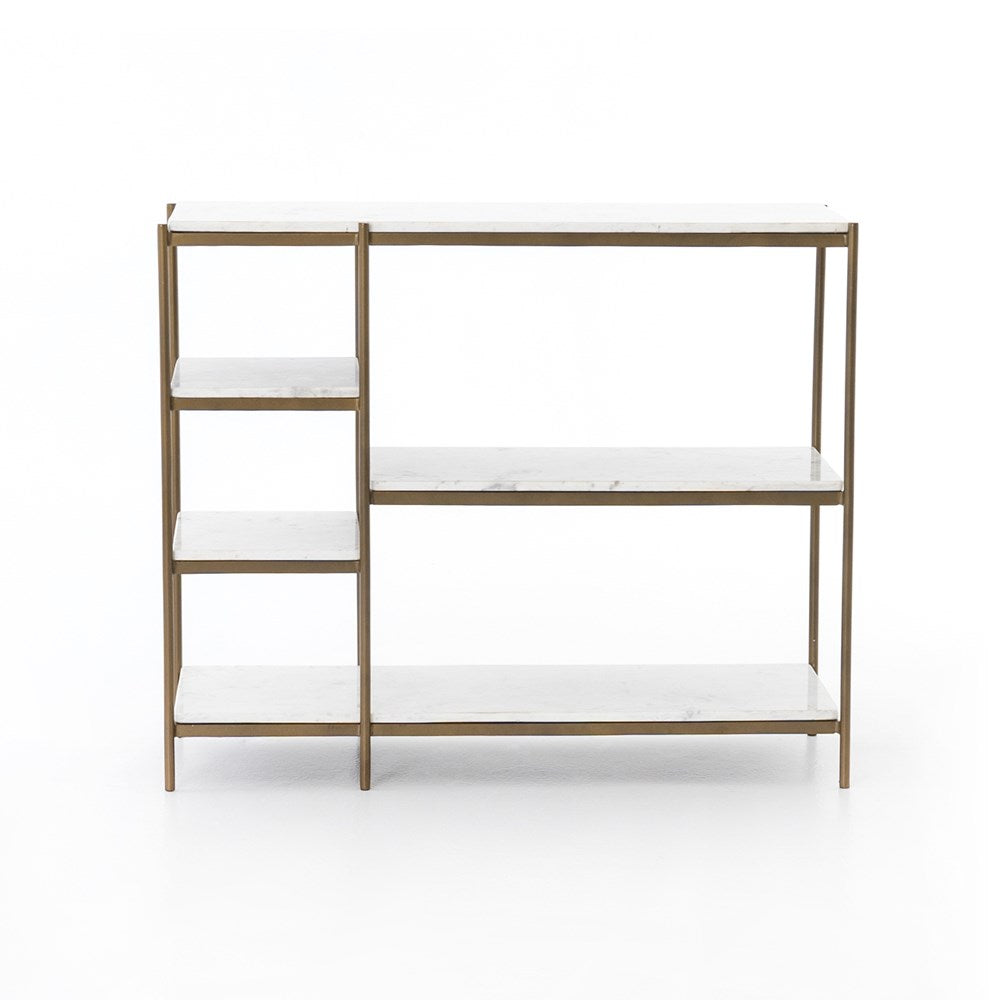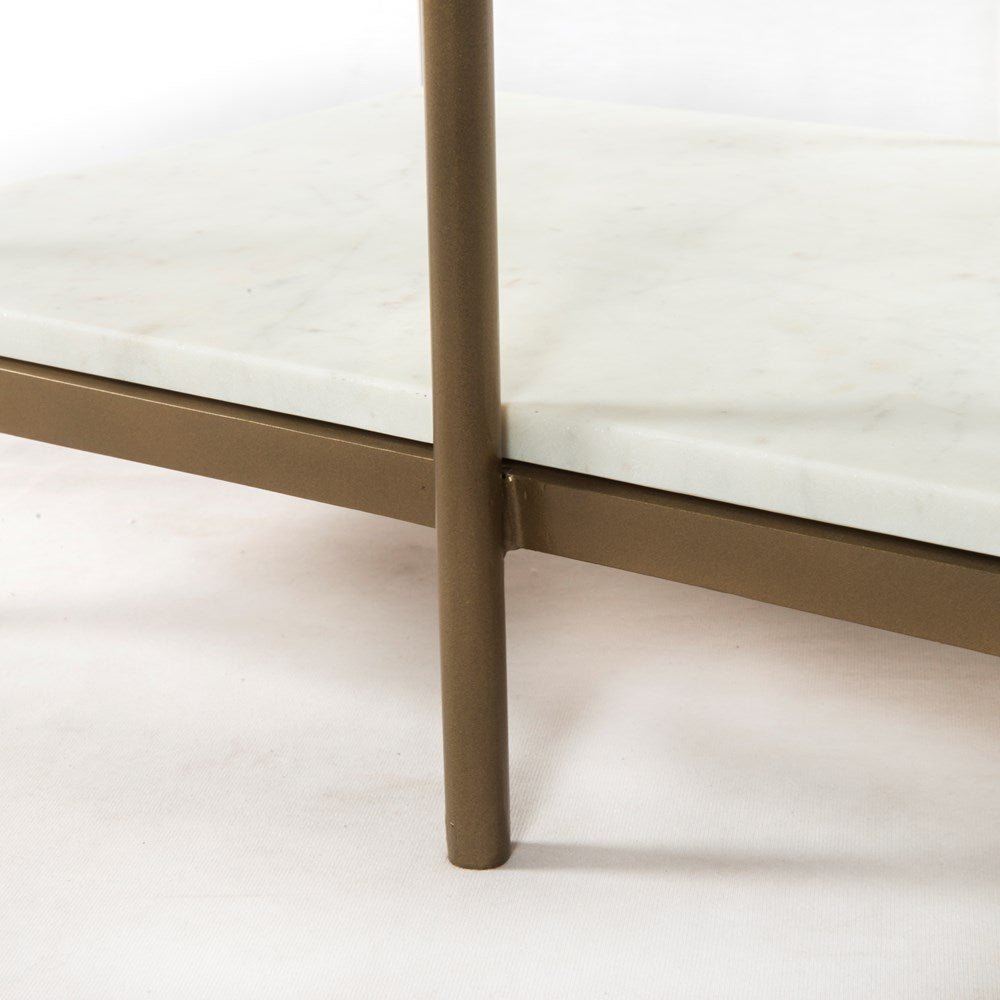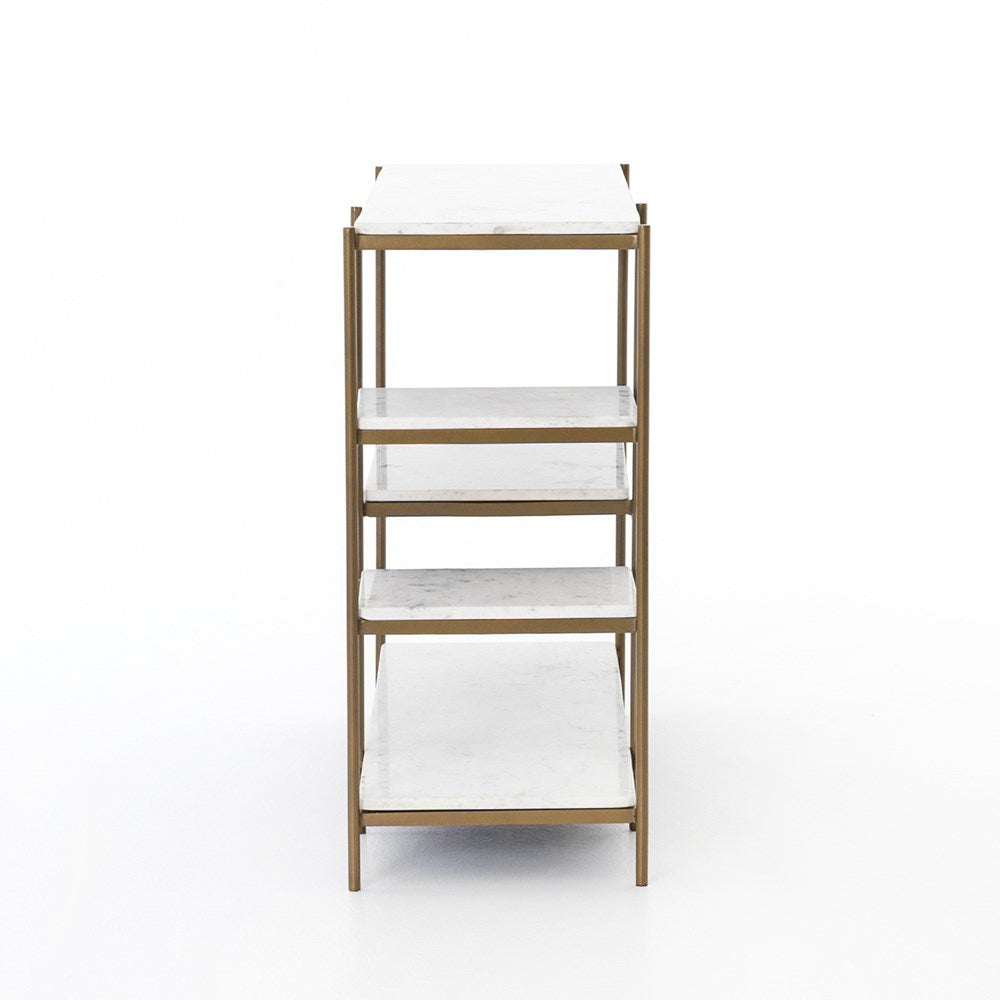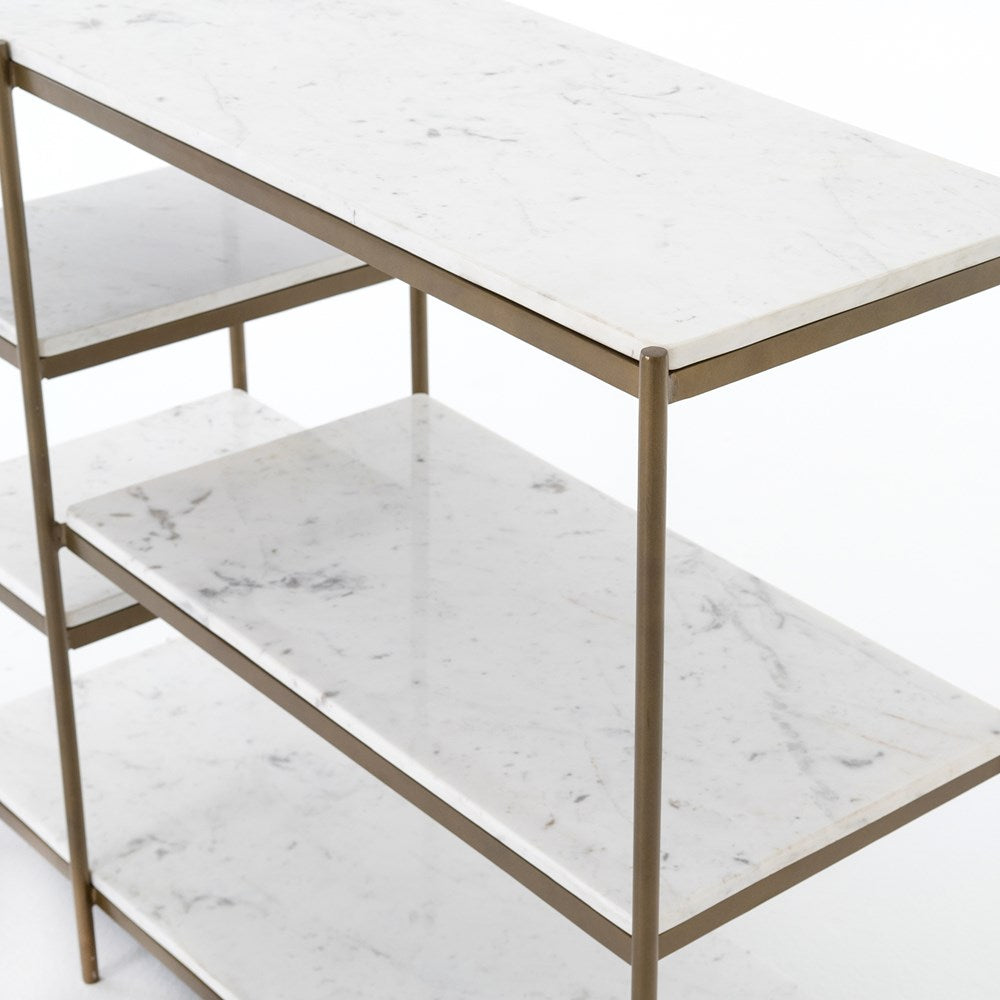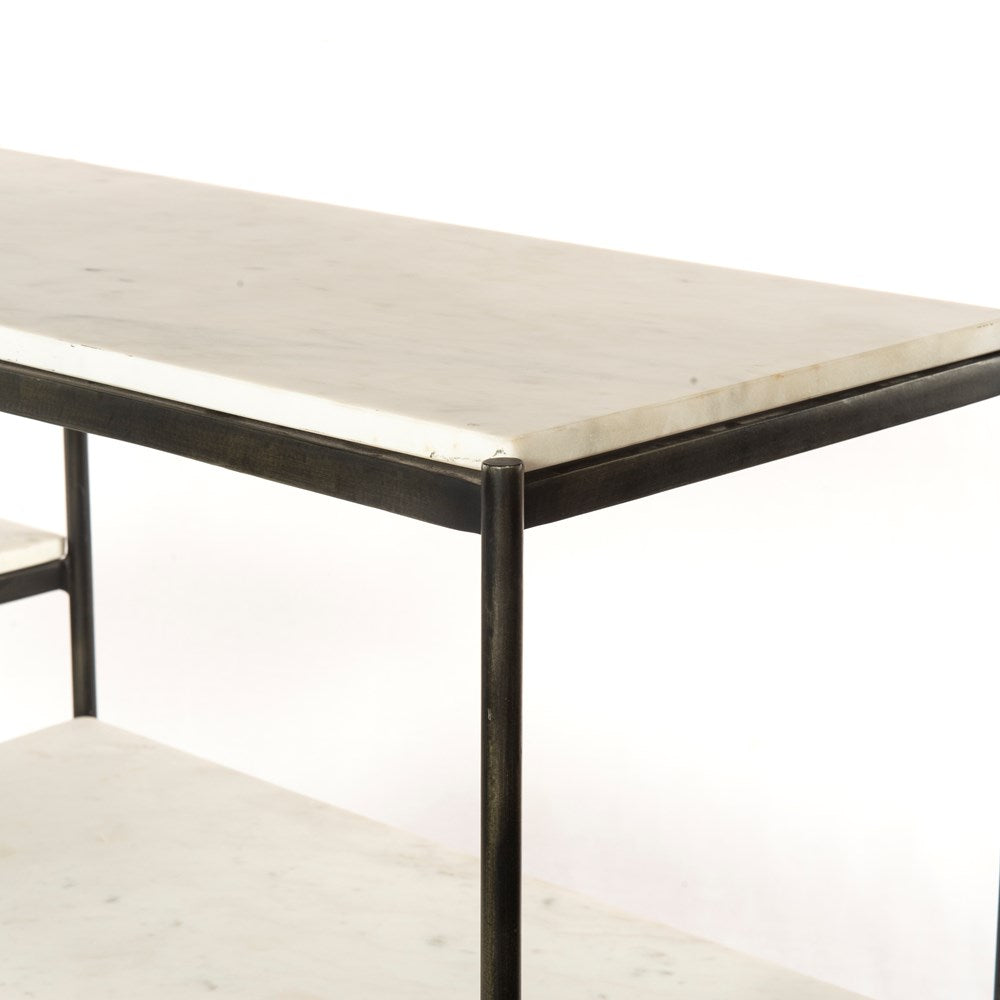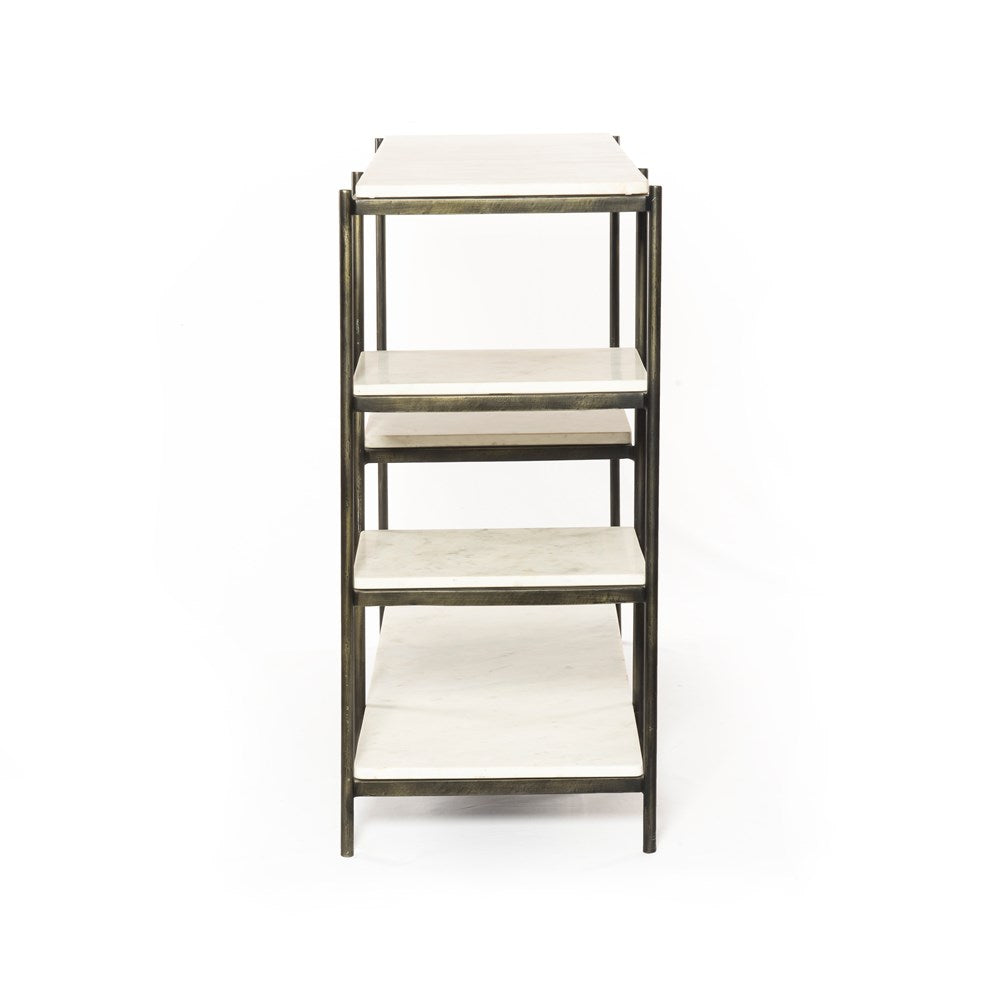 Iron and Marble Console
Ample shelving sections that are slightly askew makes this piece a simple yet classic asset to any living space with the functionality of modern design. The console table is constructed of classic white polished marble and slim iron frame. Mix and match vintage-inspired and modern home accessories for the perfect console that's geared for great entertaining.
The iron frame is available in two finishes: Brass or Gray
Overall Dimensions: 39" w x 14" d x 33" h
Price: $975
Contact us for availability & shipping options .