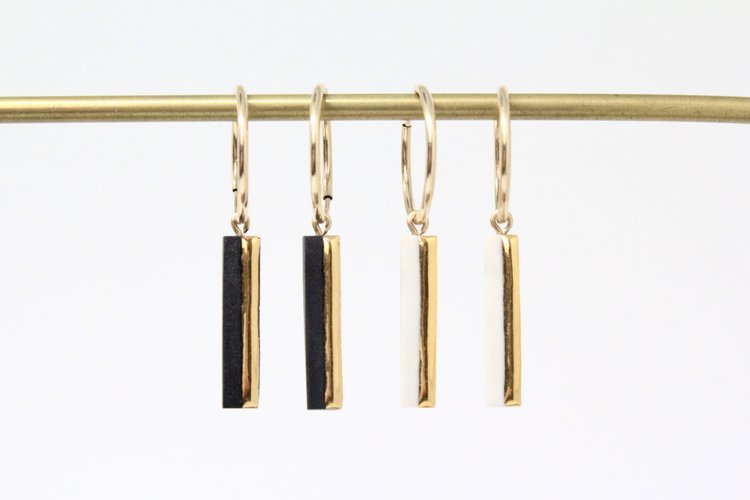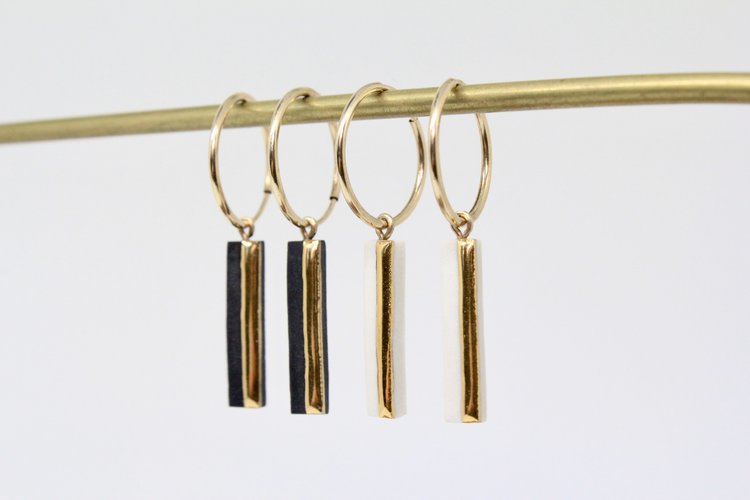 Horizontal Dipped Bar Hoops: Black
Gold -dipped porcelain pendants with 22K gold glazed on handmade porcelain and 14k gold-filled hoops.
3/4 inches (19mm length pendents) and 5/8 inch (16mm) hoops
Porcelain is the finest clay that requires it be high-fired to maintain the purity and exceptional durability of the pieces. Each piece is hand sculpted and assembled by Mier Luo in her studio in New York City.