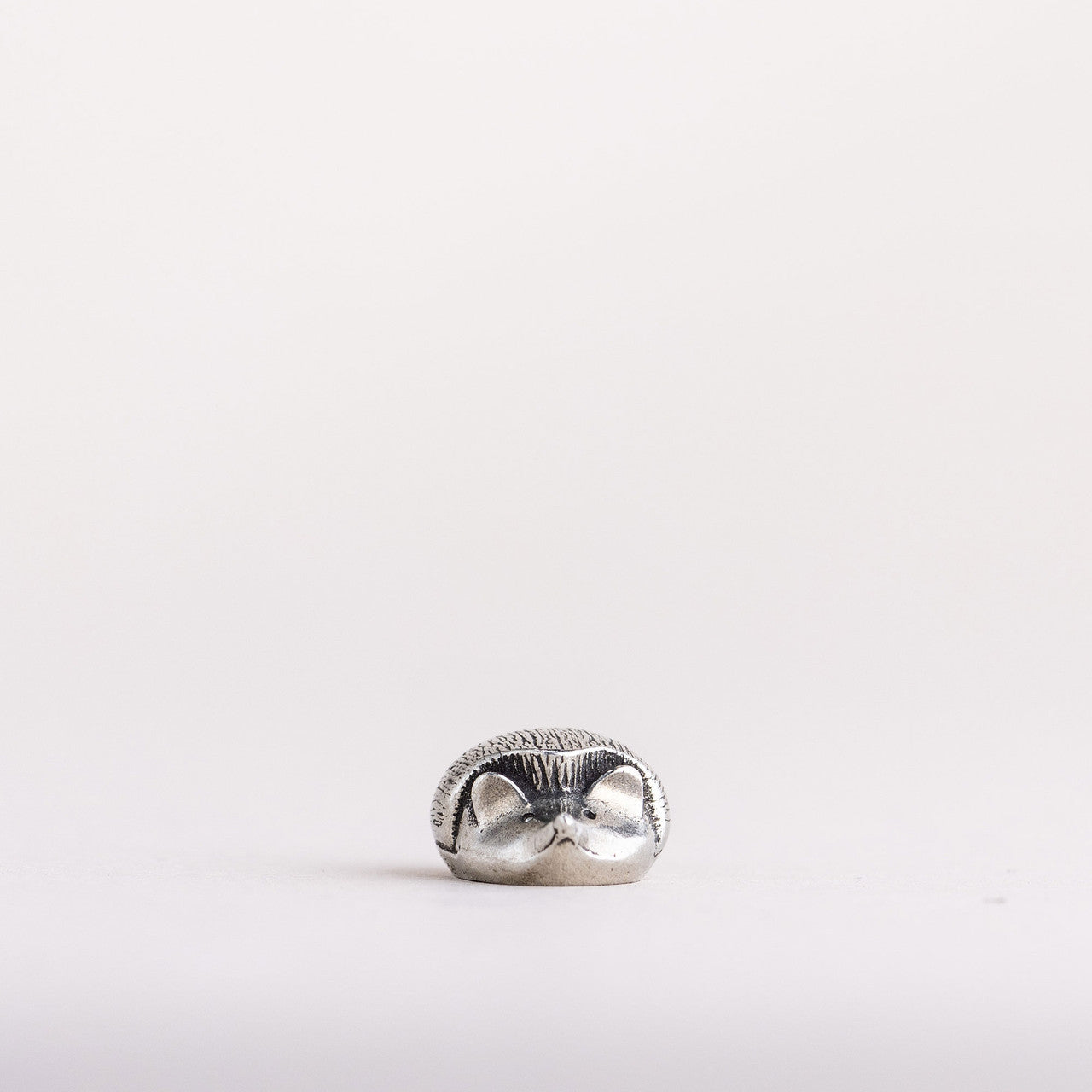 HEDGEHOG NETSUKE
Modeled after a traditional netsuke, a small Japanese figurine, this Hedgehog Netsuke is irresistibly adorable. A perfect small token or collectible for anyone. A hedgehog is seen as a positive animal that symbolizes happiness, motherhood, and calmness. They are beloved for their relaxed and non-aggressive behavior. Overall, hedgehogs are simply calm and relaxed creatures that symbolize everything that is positive in the world. This Hedgehog loves to burrow into fairy gardens, desk decor, or anywhere your Gnomes hang out!
Cast in solid pewter. Designed and handcrafted in a Vermont workshop.
Because each netsuke is made by hand, all dimensions are approximate. Subtle variations are natural.
The hedgehog netsuke measures 13/16 inches long, 9/16 inches wide, and 3/8 inches tall