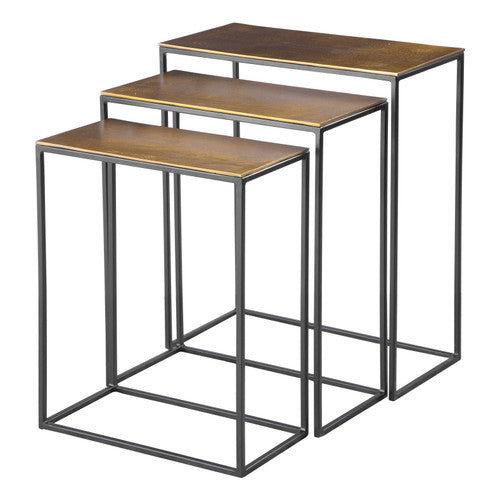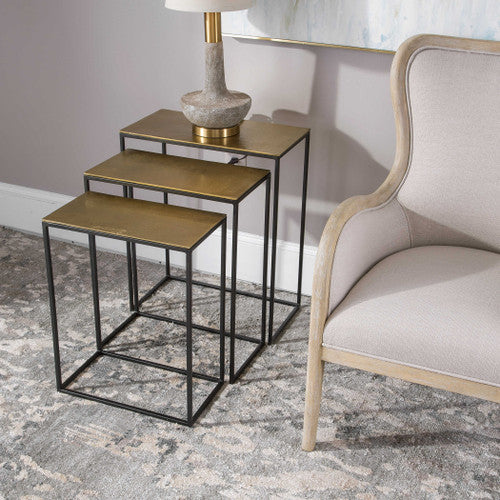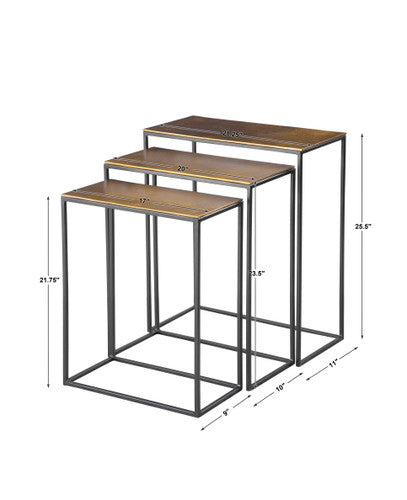 Iron and Gold Top Nesting Table
Black Iron w/ Gold Top
Functional nesting tables constructed in an aged black iron, featuring a cast textured aluminum slab top finished in a plated antique gold. Can be purchased individually or as a set!
Discounted Price: $495 for the set of 3
Or Purchase Individually for :
Large: $185. Dimensions: 21"W, 11"D, 26"H
Medium: $175. Dimensions: 20"W, 10"D, 24"H
Small: $165. Dimensions: 17"W, 9"D, 22"H
Contact us for availability & shipping options .