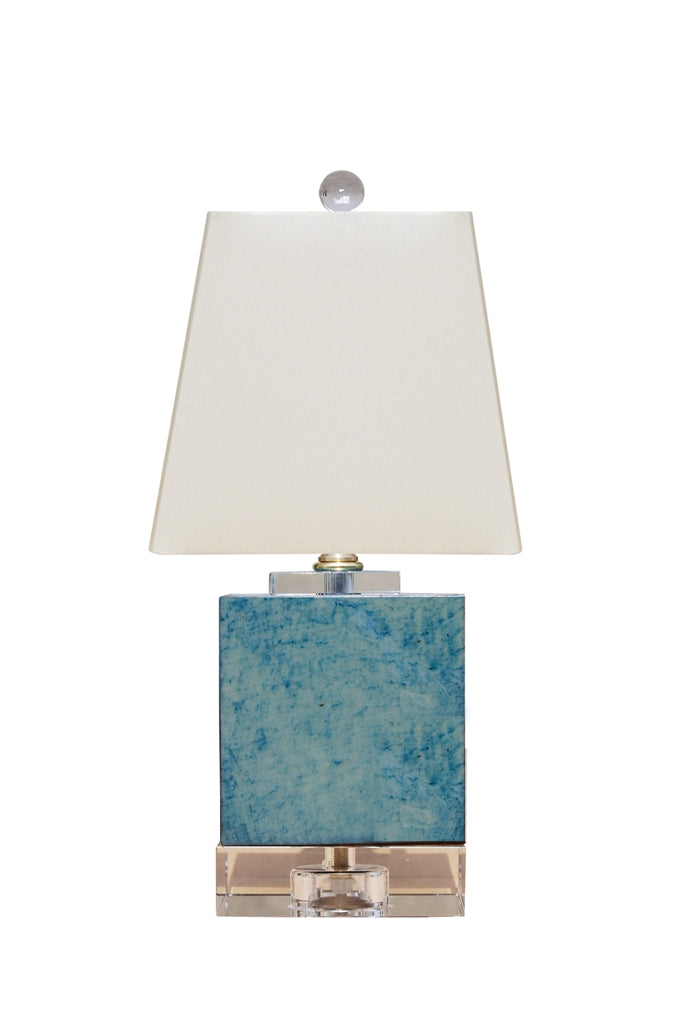 Blue Jade and Crystal Table Lamp
Blue Jade table lamp with a stunning color and eye-catching contrast. The lamp has  a a crystal base and cap on the jade body.  The lamp shade is off-white and has a crystal filial.
Jade is a natural material, so the color and patterns within the jade will vary from piece to piece.
13.5" High, 7"Wide
Lamp body height: 7"
Lamp base depth and width: 3.9" X3.9"
In line switch maximum 25W, UL listed