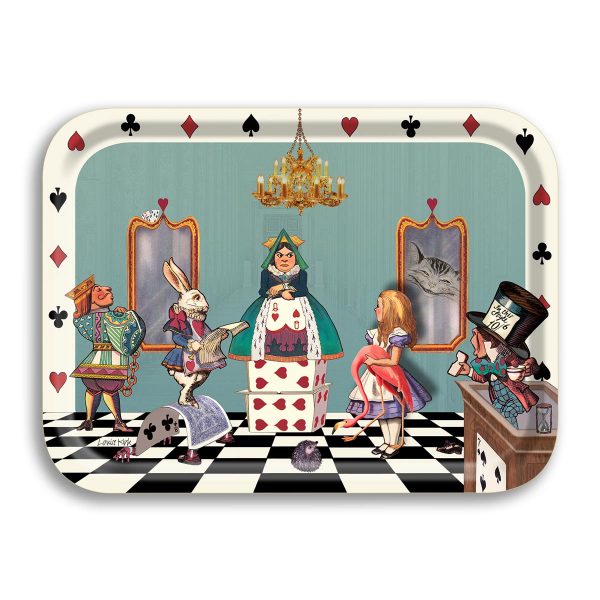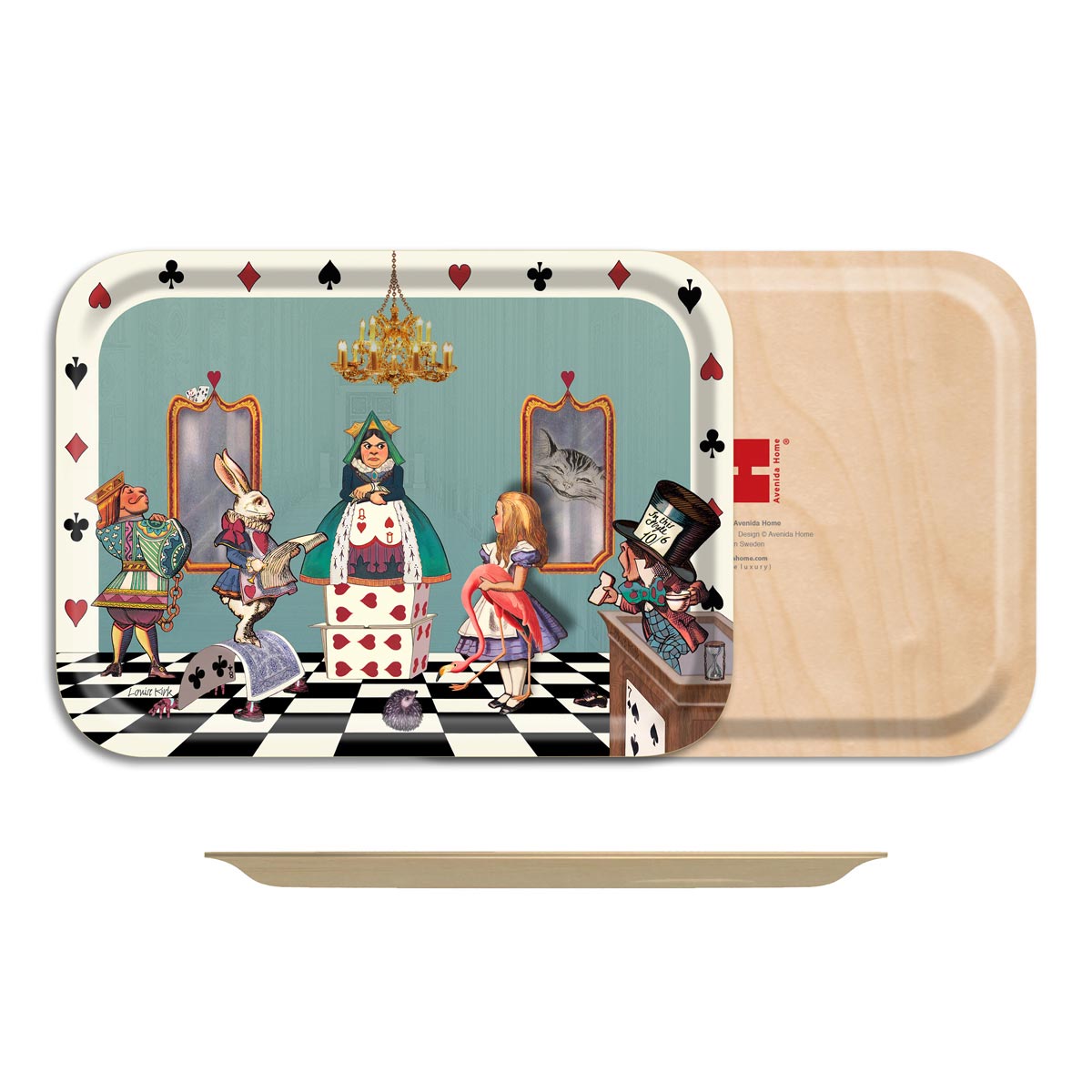 Alice In The Court Of Hearts Tray
10.50" x 8"
Birch Veneer with a durable high-quality melamine coating for stain-resistance
Natural Birch wood finish on the back
Safe to use with food
Hand wash and dishwasher safe on a gentle cycle
Handmade in Sweden
Care Notice: Can be cleaned under running water but please do not submerge in water
Welcome to the fantastical world of Lewis Carroll, a place where you will discover the real-world wonder of this exquisite Alice in Wonderland birchwood serving tray. Featuring Queen of Hearts holding court with Alice, Mad Hatter and the White Rabbit, this tray is perfect when you are having your very own Tea Party! A must-have for any fan of the classic tale.
 A creative collaboration with illustrator extraordinaire, Louise Kirk, this tray will transport you beyond your imagination.