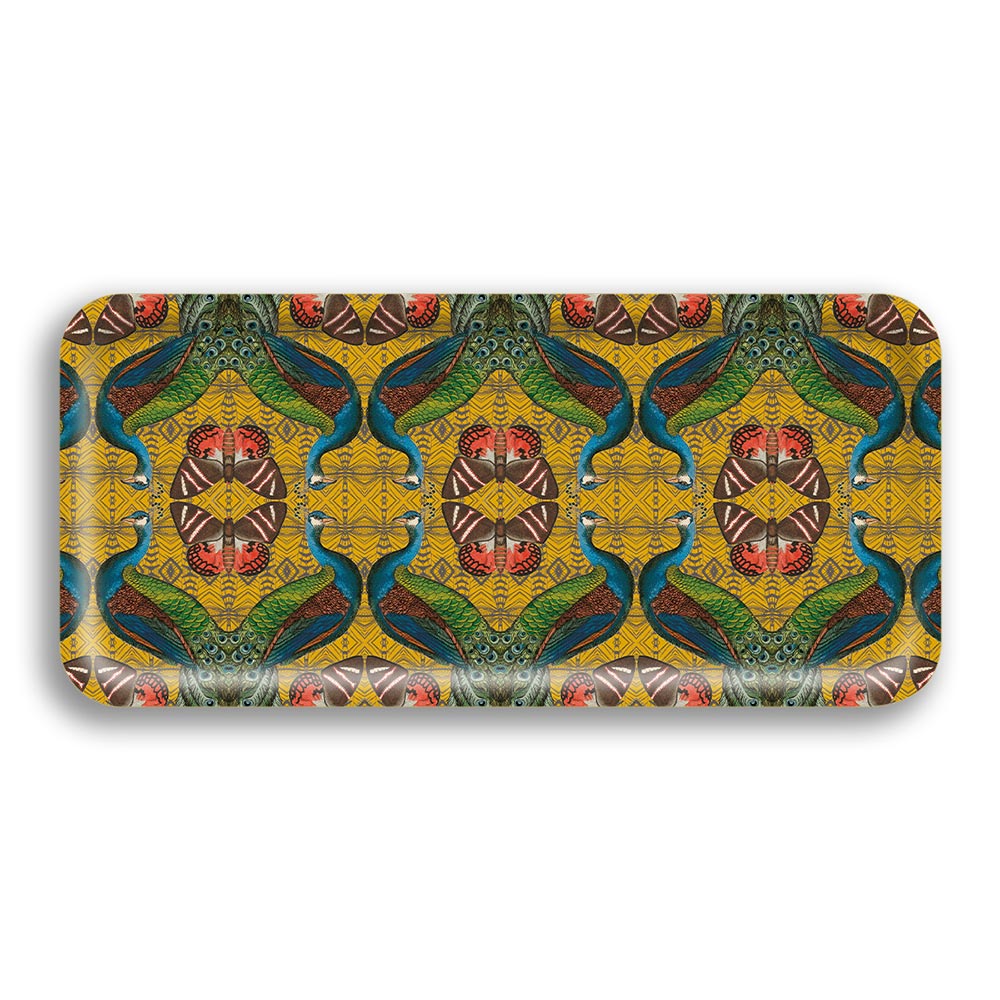 Peacock Narrow Wood Tray
12.5" x 6"
Birch Veneer with a durable high-quality melamine coating for stain-resistance
Natural Birch wood finish on the back
Safe to use with food
Hand wash and dishwasher safe on a gentle cycle
Handmade in Sweden
Care Notice: Can be cleaned under running water but please do not submerge in water
This beautiful birchwood tray was created in partnership with PATCH NYC, the New York design house founded by artists Don Carney and John Ross. It features a geometric pattern of peacocks, resplendent with green and blue feathers, alongside reflected pairs of ruby red butterflies. With a resilient melamine coating, this small tray is ideal for serving snacks and drinks to guests at a party. You can also use it to display floral displays and treasured objects on a sideboard or accent table.