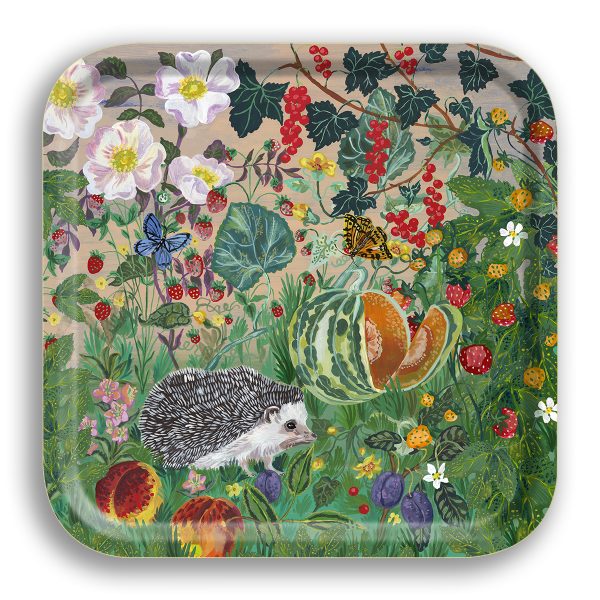 Mes Amis Du Potager Square Tray
12.6" x 12.6"
Birch Veneer with a durable high-quality melamine coating for stain-resistance
Natural Birch wood finish on the back
Safe to use with food
Hand wash and dishwasher safe on a gentle cycle
Handmade in Sweden
Care Notice: Can be cleaned under running water but please do not submerge in water .
This charming square tray features a beautifully painted hedgehog surrounded by vibrant flowers and vegetables in a summer garden. It is guaranteed to bring a burst of beautiful colour and cuteness to your kitchen, and makes the perfect gift for any loved one with a penchant for vintage design, a fondness for hedgehogs or a love for all things natural.